Here is a little refresher about our lovely guest judge,
Linda from
Coach House Crafting
. Be sure to visit Linda on
Twitter
and
Facebook
, and thank her for providing us with this awesome photo! Here is a little bit more about her:

Hey there! I'm Linda, 40 year old mum to 21 year old twin girls and married to my soul mate (corny I know) Wayne for almost 22 years. My relatively new blog is Coach House crafting (on a budget) and has mainly focused on my furniture makeover projects for our new home, however that will change this year. I regularly enter the Edit Me challenges and this has made me more determined to reaquaint myself with my DSLR this year and spend more time on photography.
And here is what she had to say about her winners:
Wowsa that was really hard! I was stunned by the amount of people actually taking time out to edit my little image. There wasn't one edit that I didn't like as they all offered something unique or different - how am I supposed to pick just 3!
I've spent ages going over each and every one of them and I've finally decided on my final 3 but first I want to thank everyone for taking the time to edit the image and of course Thank you to Branson and Sarah for hosting this challenge and giving me the chance to submit an image.
Third winner: 'A bit of this and a bit of that' -

As soon as I saw this edit I loved it. I really like the use of texture and the dreamy, soft feel that's been achieved. It looks so warm and inviting.
Second Winner:
Rosie @ 'Leavesnbloom studio' -
I was astounded with what Rosie did with her edit. She perfected the whole image by adding skyline, drawing the eye to the harbour and cloning out the second boat, plus even gave a super tutorial on the rule of two thirds using the image. She really did perfect the scene.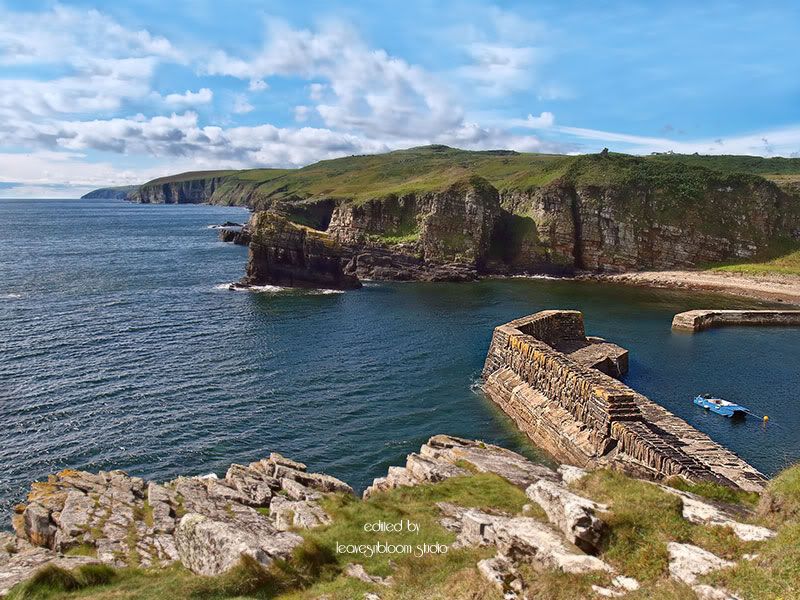 First Winner: Diane @ 'Butterflies in time' -

The minute I saw this I knew it was a winner and it kept on drawing me back. I love the saturation and the exposure, plus the vibrancy and detail Diane has produced is stunning. It's suddenly a place that looks so much more inviting. All that with no cropping and cloning - a sure winner for me!
Congratulations to our Winners! Be sure to grab your winner buttons.
A new challenge begins tomorrow!